Welcome to 2014 folks.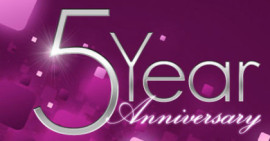 This issue marks an achievement for Rose Conry, the latest winner of the JAX Chamber's Small Business Leader of the Year. It also marks our fifth year of publishing.
Some talented individuals and I launched a media outlet (Advantage Business Magazine) that combined the proven power of print with a solid online strategy. Not satisfied to stop there, we have since produced more than 50 LIVE events that educate, inspire and enable others to be the best they can be.
We did it because it's fun; rewarding and we had a passion to help business owners achieve their dreams.
In that time we have achieved some major milestones and recognition:
More than 5,000 articles created to help run a better organization
A readership of more than 1 million touched between print and online versions
Named small business media advocates of the year by the U. S. Small Business Administration
More than 60 local businesses highlighted on our covers
It's rare that we toot our own horn, but I'm proud of our accomplishments and look forward to 2014 and beyond.
Embracing risk and making bold moves are part of our DNA. Later this year you will hear about some big swings we will be taking. It's exciting for sure and keeps us moving forward.
To all of our readers and supporters, thanks for sticking with us, and attending our events, commenting on our social media feeds and most of all, supporting small business.
Until next time,
Brian Barquilla