[our_team_box title="ADVANTAGE Business Magazine" subtitle=" " icon="icon1″ text="Our flagship product. This is how Advantage B2B evolved. We found that many of our magazine audience needed help with creative marketing strategies." btn_text="LEARN MORE" btn_link="http://www.advantageb2b.com/portfolio-view/advantagebusiness-magazine/" btn_size="normal" target="_self"] [/span3]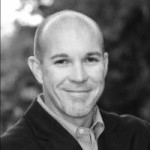 Brian Barquilla is founder and publisher of Advantage Business Magazine and is an expert in privately owned small businesses. In addition to being publisher of Advantage, he also is the chief facilitator of Executive Advantage, a peer mentoring group for area small businesses. The Executive Advantage provides a forum for growth through coordinated discussion and exposure to expert speakers.
At the core of his motivation is helping others succeed in business.  Each month he looks for great businesses (people) that are doing unique and innovative things others can learn from. He and his team package this editorial content both online and in print.
Understanding that some learn better from LIVE events, he also hosts monthly professional development events designed around specific business topics.
"I love connecting with entrepreneurs. There is something infectious about their attitude and drive that draws me to them. Typically, they take enormous risk by borrowing money from family and friends; perhaps mortgage their homes and maxing out credit cards. They do all of this to chase a dream of creating a better life for themselves and their families. I respect and admire that level of confidence. If I can help contribute to their success in my small way, I get a level of satisfaction that goes way beyond financial reward," says Brian
In addition to being a publisher, journalist, and change agent, he volunteers his time with a number of organizations:
◦Advisory board Community First Credit Union
◦Advisory board Jacksonville University Davis College of business
◦Board member Beaver Street Enterprise Center (small business incubator)
◦Advisory board GrowJax for second stage businesses
◦2012 class of the Political Leadership Institute
◦Davis College of Leadership mentor
He was recently honored by the Rotarians when he was awarded the prestigious "Palmer Hall Business Person of the Year." This award is to recognize an individual that displays exemplary qualities of leadership, service to others & achievement of outstanding success in business. In 2013, Brian was selected as the Small Media Advocate of the Year for not only Jacksonville but the state of Florida. Brian taps into his expertise to speak at many events and has been featured in a number of business publications. An entrepreneur with a drive for success, he is skilled with starting companies from scratch, refining business models, recruiting top talent, and ultimately executing his exit plan. To date, all of the businesses Brian has created are still thriving.
A self-made entrepreneur with more than 15 years of business CEO experience, Brian is excited to be sharing his passion for business building with others. He holds degrees in marketing and management from Jacksonville University. He lives in North Florida with his wife Robin and their two children. In his leisure time, he enjoys boating, fishing, personal fitness and coaching U6 kid's soccer.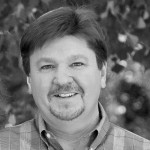 George Biastre Jr., brings more than 25 years of business experience and loves to create business connections that count.
George calls himself an Opportunity Creator and gets a thrill out of finding and encouraging interaction between people and companies. He has a knack for seeing through the forest and finding out-of-the-ordinary opportunites. His broad range of skills allows him to walk-the-walk and talk-the-talk within a multitude of disciplines.
Small business is where George grew up. During high school, he worked in family-owned bike shops and hardware stores. Through college, he was a general contractor's assistant, helped build his parent's house, then hopped into the car rental business and worked his way up to Shift Supervisor. He earned his AA from FCCJ and BA from UNF.
After graduation, George joined a local travel agency and then spent 10 years in the travel and tourism industry. Traveling throughout the country, he worked with local, state and regional tourist destinations to help them attract visitors. He became Director of New Business Development Marketing before breaking out to form his own successful real estate investment company.
George loves Jacksonville. He is (nearly) a lifetime resident and has watched this city and its business community grow into a dynamic and enriching place to do business and raise a family.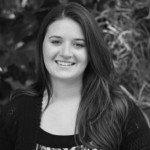 Dixie Davidson Baker is the Marketing Manager for AdvantageBusiness Magazine. Dixie is in charge of the operations management including, monitoring the online traffic and lead generation tools including websites, social media, live events and offline media. She functions as the office manager and handles the daily details of the company. Dixie is also in charge of collecting the content for the print magazine and daily news for the website.
Originally from Beaufort, South Carolina, she moved to Florida to attend college at Jacksonville University. There she received her Bachelor of Science degree in both Psychology and Sociology with a minor in Marketing. While at Jacksonville University she participated in Greek Life and is an Alpha Delta Pi.  She took a study abroad opportunity in South Africa working with Cheetahs and was previously employed by the Zoo.
She understands the importance of strategic marketing and monitors daily details closely. She live in Jacksonville with her husband Justin and their two dogs.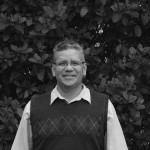 Daniel Narvaez is the Director of Sales for Advantage. With a combined background in marketing, donor development and sales Dan's professional strength is brand development and creating and then placing engaging, relevant content that drives action and produces results.
Specialties: Dan also enjoy's developing targeted print and digital content for clients that gets noticed and gets results through strategic Marketing Plans and Development, Consulting, Management, Team Leadership, sales, account management, new business development for non-profit, for profit, retail, using all kinds of media, television, radio, magazine print, online, social, newspaper.
Goals: Dan is also a Pastor who enjoys developing non-profit organizations and community action programs that inspire individuals, corporations and business leaders to invest into community initiatives that foster growth.  Dan enjoys speaking to small and large groups in conferences, business seminars and spends much of his time mentoring and coaching the next generation of leaders. He is the author of the 21st Century Delusion challenging non-profits to do business with integrity.
Daniel has assumed roles as Director of Marketing, Vice-President of Sales, General Manager, Senior Product Manager for Hispanic Business Development, Director of Communications and Senior Pastor over a rich 25 year career.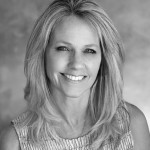 Donna Lundgren is a Client Account Manager at AdvantageB2B. Her responsibilities include getting the client the best results through gaining a thorough knowledge of a client's business, the consumer and the marketplace. She is responsible for developing advertising, marketing objectives, strategies and tactics for clients and executing them in a timely manner. Donna acts as a liaison between project managers and the client.
She has over 25 years experience in sales and marketing.  Her strengths are in developing integrated marketing plans for small business and non-profit organizations, with special focus on target market advertising and event planning. Donna grew up at the beaches area attended Fletcher High School and attended Florida Community College of Jacksonville. She has a passion for helping other's achieve their goals.
Donna has served on boards for the Florida Aviation Trades Association, as Executive Director, Secretary for Emergency Pregnancy Services(EPS), Fund-raising Chair for the Beaches Park Project For Kids aka Sunshine Park in Jacksonville Beach. She also served as a mentor for EPS. Donna is married to her childhood sweetheart, Erik. They have 5 children between them and love living at the beach.