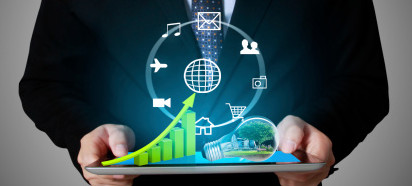 Can prospects find you on the web?
Helping you establish a strong presence online and creating strategies that generate the best results, is what we are good at!
Building your digital footprint is more than having a website, it's a complex dance that includes being visible to a dozen or more
search engines. If prospects can't quickly find what they are looking for, they will immediately move on to your competitors.
Here are some things to consider:
If you're in need of a new website or if your existing site is looking dated and needs a micro-digital abrasion. Then you've come to the right place. As wonderful as the internet is, it can be time consuming to keep up with the ever evolving changes from social media sites to the next hottest digital tool for communicating your information.Understanding the internet can sometimes feel like learning a new language. Finding short-cuts to generating leads, gathering data from your site (better known as analytics) and better yet interpreting those analytic reports, can make one just about have a melt-down.
Sometimes, it's what you don't know that is hurting you. Contact us for a complementary assessment of your "digital footprint".