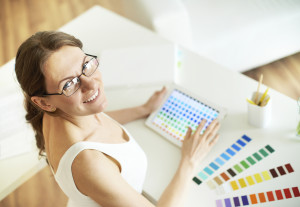 We can turn your good ideas into great ones.
Creative services can mean lots of things. Your needs might be small, like changing a name for a new employee on a business card, or sometimes they can be more involved. Either way, the staff at AdvantageB2B is there to support you.
Our creative team members possess skills in graphic design, strategy, web development and social media.
Remember, we are the same people who publish the award winning ADVANTAGE Business Magazine. We understand your business because we "walk the walk" every day.
If you have a project in mind, just give us a ring.